Main content starts here, tab to start navigating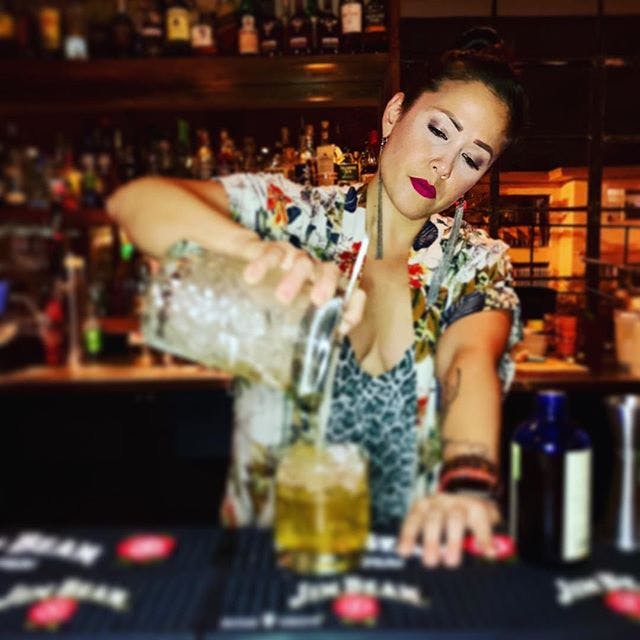 Ani Meinhold
General Manager/Owner
Aniece Meinhold is a mover and shaker in Miami's ever-growing culinary scene, with a passion for food, wine, and beverages that is rivaled only by her commitment to excellence in the way guests are treated at her establishments. The young restaurateur is a piorneer in South Florida's food scene -- blazing trails in new culinary styles and innovative restaurant concepts that help to forge the regions' food scene into something of substance.
Raised in San Juan, Aniece Meinhold landed her first job as a part of the cleaning staff at the El San Juan hotel where her father held the position of General Manager . She was only 11.
At 14, the family moved to New York City. Living in the world's epicenter for dining sealed Meinhold's fate with the hospitality industry. She decided to apprentice at the Drake Hotel under her father's tuteledge to get a firm foundation in the industry before attending the University of Miami. with an eye on a career in hospitality management, she graduated with a Business degree and a focus in Marketing.
In 2004, Meinhold met Cesar Zapata, a brilliant young chef, while opening the Four Seasons Brickell together. The assistant manager and the line cook quickly formed an alliance, and in 2010 finally got the opportunity to work together on their own project -- a 20 seat progressive wine bar called the Blue Piano.
In 2011, Meinhold, along with Zapata, launched Phuc Yea, a Miami pop-up restaurant long before the pop-up dining concept was trending. Its Vietnamese-inspired menu was considered ground-breaking in South Florida and won (******). By nature of its concept, Phuc Yea was a temporary project lasting three months. The planned closure saddened its extensive fan base who clamored for a chance to dine on Imperial rolls and Coca Cola duck.
Meinhold next took on classic American fare at the Federal in 2012. The 45 seat restaurant saw chef Zapata creating cravable dishes such pig wings and jar o' duck, while Meinhold curated an extensive wine list and created a menu of low alcohol cocktails and ran the front of house. The restaurant's "biskits" were sold at William-Sonoma and were named best biscuits by Food & Wine magazine. Meinhold and Zapata were also featured on Bravo's America's Best New Restaurant, produced by James Beard award-winner, Tom Collichio.
In 2016, with the help of chef Zapata, Meinhold re-introduced a grown up version of Phuc Yea as a stand-alone restaurant in the heart of the Miami's "MiMo" District. The neighborhood, which has been rapidly growing with chef-driven gems and boutique retail spaces. Meinhold's official title is general manager, though you can find her anywhere needed - behind the bar slinging drinks, on the line, or greeting guests. After all, her philosophy is and always will be that everyone -- guests and colleagues alike -- should be treated with respect 100 percent of the time.
Since its opening as a brick and mortar restaurant, Phuc Yea's brick has made waves, largely due to Meinhold. Miami Modern Luxury ranked Phuc Yea as one of its "10 Most Exciting New Restaurants in Miami." Eater has named it in various stories, including "Buzziest Brunches and Best Chicken Wings". The Miami New Times awarded Phuc Yea the distinction of "Best Restaurant in the Upper East Side" and named it one of the top restaurants in Miami-Dade. In a review, New Times critic, Zachary Fagenson said of Phuc Yea's menu, "This is the kind of food Miami needs more of but has unfortunately rejected in the past." Most recently, Meinhold and Zapata opened Pho Mi, a pho-centric stall at Miami Beach's new Time Out Market.
A bold visionary in Miami's culinary scene, Meinhold is dedicated to maintaining Phuc Yea's excellence, while welcoming new opportunities as they arise.